Before using the Sigatar Checker for the first time, you may need to gently persuade Internet Explorer that the script is safe to use... This can be achieved as follows:

From the Tools menu, select Internet Options and click on the Security tab. Select the Trusted Sites zone, then click the Sites button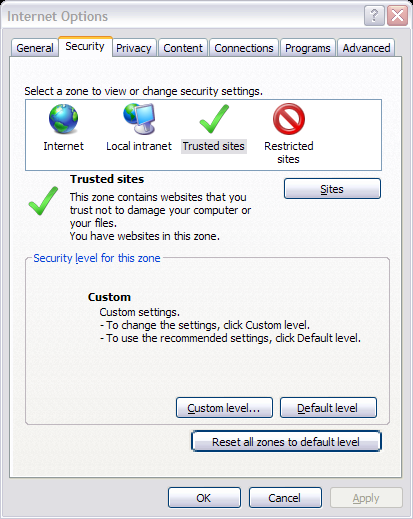 The correct site address should already be filled in as shown - if not, do it by hand. Make sure the "Require server verification (https:) for all sites in this zone" box is NOT ticked, then click the Add button. The address should now appear in the Websites list. Click the Close button.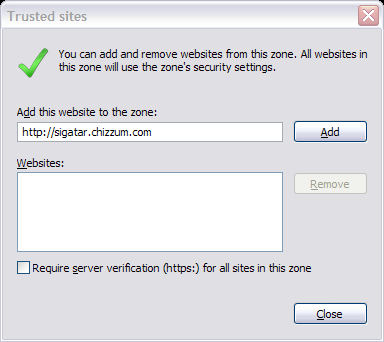 Still with the Trusted Sites zone selected, click the Custom Level button. Scroll down the settings until you find the "Access data sources across domains" option. Set this either to Enable (if you don't want IE to ask you every time you load the script) or Prompt (if you're a bit paranoid ;-), and click OK.

Close the Internet Options window, and click here to reload the Sigatar Checker page. Hopefully (with fingers crossed and appropriate offerings made to relevant deities...) the script should now run without error.